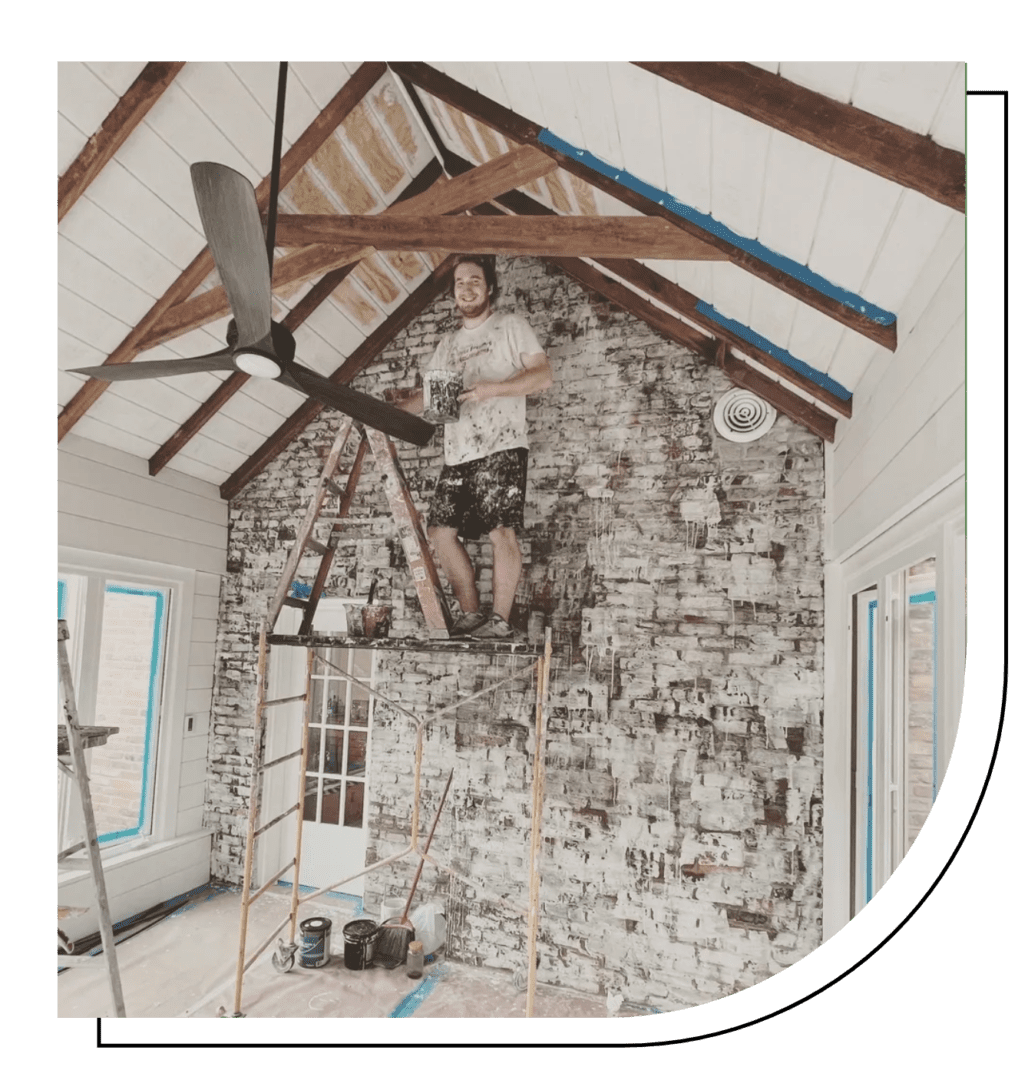 Your home is more than just a building; it's your personal sanctuary. It should be the embodiment of your distinct style and tastes. The power of colors in shaping the ambiance of your home cannot be overstated.
From calming neutrals to vibrant hues, the right paint color can dictate the mood of your space, leaving a lasting impression on every visitor and resonating with your unique style.
With Nashville House Painters, you can blend your creative ideas with our expert painting services to transform your home.
We take pride in helping our clients realize their dream homes, making us the only painting company you'll need to truly personalize your space!
Guard and Personalize Your Residence
A home is a significant investment, and it's in your best interest to protect it. With our painting services, you can safeguard your property from the elements while also enhancing its aesthetic appeal.
As a reputable group of Nashville house painters, we can tailor your home to your preferences using top-quality paint. A fresh coat can breathe new life into a weathered exterior, while also offering protection against sun rays, storms, and harsh winds.
If you're looking for a reliable painting company in Nashville, look no further. We are committed to transforming the look of your home with our dependable house painting services.
Reach out to us today to learn more about how our services can improve your home's curb appeal and make it a true representation of your style.